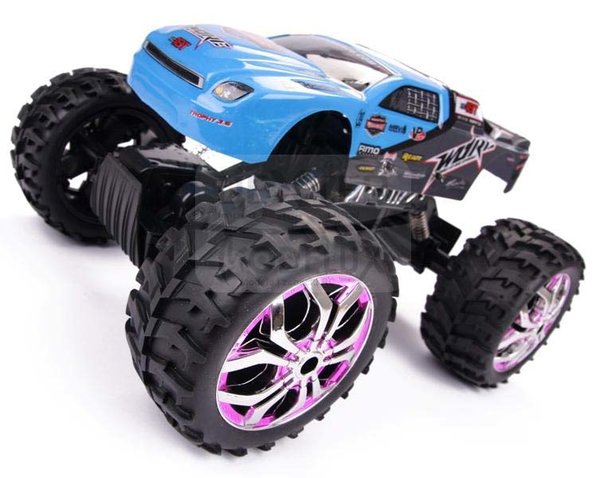 757-4WD07
757-4WD07 Crawler King,15" 1:10 Radio Control 4WD RC Monster Truck
The Crawler King is a fantastic RTR rock crawler.
When you drive the Crawler King you can go anywhere, Mud, sand, tarmac, rock, gravel, and much more. The drive train is rock solid, the parts are durable to come back from falls and tumbles.
It performs like a champ and is strong enough to get over just about anything you can get to.
It also looks great with the chrome wheels, off-road tires and the detailed body shell.
The Crawler King makes an ideal first time RC Vehicle!
Specifications:
Product Size: 15 x 12 x 10 in
Box Size: 19 x 14 x 14 in
1x 7.2V (Ni-cd) Battery Pack
Speed : 4.5 m/s
Controller: 1x 9v Battery
Function:
Forward, Forward Left, Forward Right, Stop, Backward, Backward Left, Backward Right, 4WD Crawler