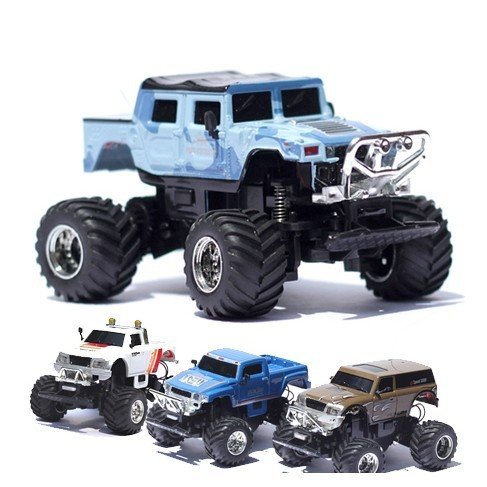 2207 mini Hummer
Greatwall 1:58 Mini Hummer Remote Control Model Car, Model No.
2207
The adorable and moving remote control toy will attract your kid´s eyeball and stop him or her from crying. With cute design and eye-catching color, it is suitable for each kid with strong curiosity. In addition, this remote control toy can well cultivate the operating ability of your kid. More fun begins from this remote control toy. Action is better than excitement! Come on! Features It is very easy to control. A fantastic gift for your kid. It will bring your kid lots of fun. It will be a good companion of your kid It will give your kid unforgettable memory on special days.
Specifications

Driving Time: About 6Min.
Transmitter Battery: 3 x1.5V AA Batteries (Not included)
Charging time: About 8min.
Weight: 208g / 7.34oz
Dimensions: 7.5 x 5.6 x 4.5 cm / 2.95" x 2.20" x 1.77" (W x L x H)
Battery: 2.4V Ni - MH Rechargable battery
Control mode: Radio Control
Controlling distance: Spacious and non - disturbed location of 10 - 15meters

Package Includes

1 x Mini Racer car
1 x Transmitter
1 x Antenna
1 x Use´s Manual